I fell in love with manicures like this :)
I have to admit that they make an impression on many of my friends.
They do not last very long due to their 'thickness'
- about 2-3 days in a good condition
Nevertheless, I think they are worth doing.
I used:
Vollare - Sexi Flexi - 406
Sally Hansen - Hard as Wraps - Magenta Creme
Essence - Colour & Go - Lime up!
Bundle Monster image plate BM20
konad special polish in black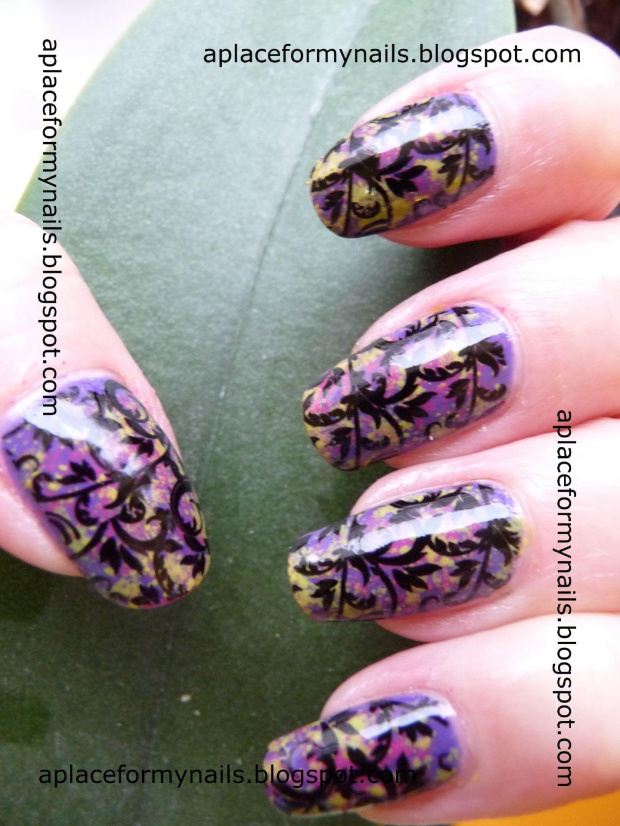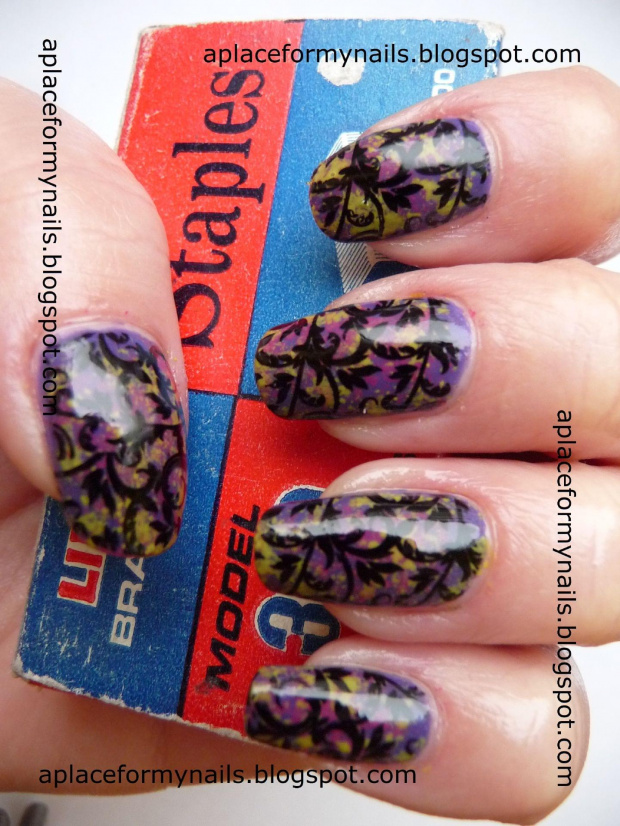 and here without a stamp :)